Get In Touch
Address
5325 Glenmont Drive, Suite F
Houston, TX 77081
Hours
*By Appointment Only*
8-5 Mon-Fri
Or Reach Out Using the Form Below
Download Our Free Smart Home Guide Today
Fill out the form below with any questions you may have and recieve a FREE Smart Home Automation guide available to view or download.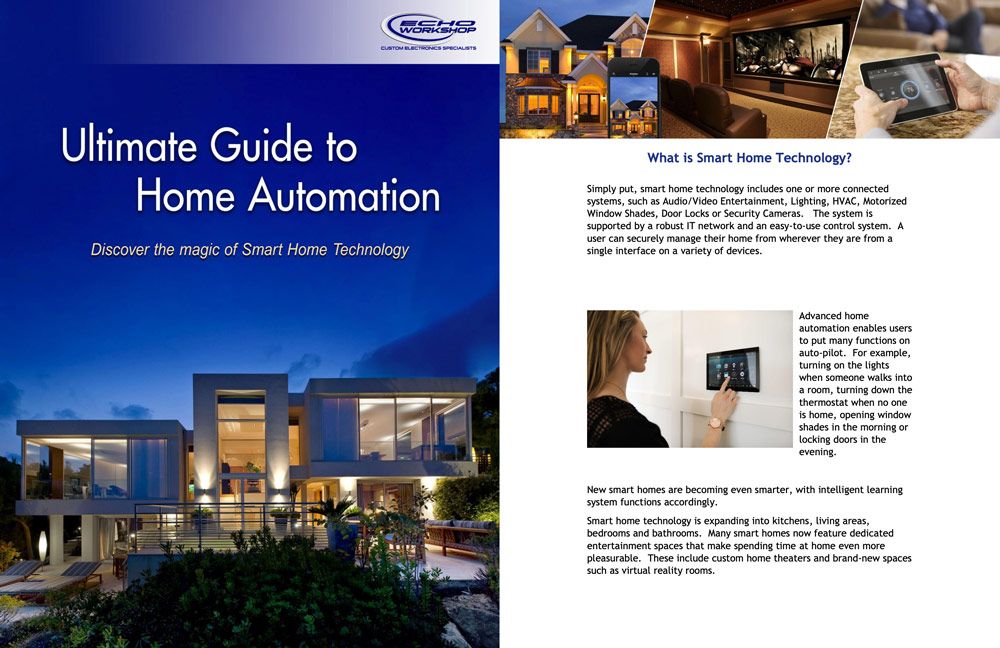 Connect with Our Team of Experts
Echo Workshop is a Technology Design Firm specializing in Smart Automation for residential and commercial spaces. We are passionate about serving you from answering general inquiries to planning and designing a home that will grow with you and a workspace for better productivity. No matter the need, our team is ready to give you a design that will impact your life for the better.
Follow Us on Social!