3 Ways to Incorporate Motorized Blinds into Your Next Project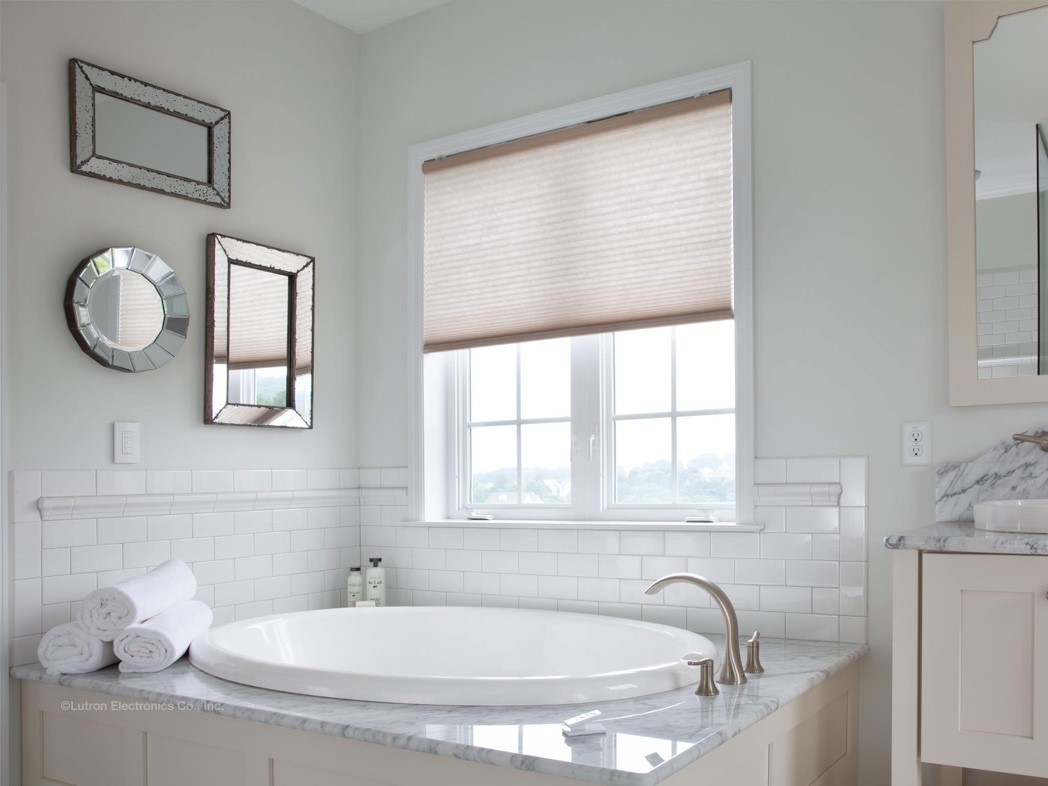 See Also: MOTORIZED BLINDS AND SHADES: STYLE MEETS TECHNOLOGY
BEFORE THE DRYWALL GOES UP
The key benefit of working with a smart home installer while working on a build is that you can minimize re-work time. As the house goes up, your technology partner can map out electrical systems, install wiring structures, and ensure network reach throughout the home.
That's true for motorized blinds as well. Technology professionals have a much easier time installing recessed shade motors before the drywall goes up. They can ensure the appropriate wires reach the system for reliable control.
Additionally, before the project is complete, a technology installer can determine if there's any need for customized shapes or sizes for the shades, which can alter the price and duration of a project.
GET CREATIVE
Of course, while motorized blinds are typically used on windows, they can be installed anywhere in the home. Given the popularity of open-concept spaces, shades can even be used to create temporary room separations for additional privacy and light control.
For instance, some designers will install shades between the living room and kitchen. That way, they can cook with the lights on without disturbing the family watching a movie in the other room. When they're done, one touch will raise the shades and return to the open concept.
Additional uses include installing the shades at doorways to decrease the ambient light that seeps in between the cracks and covering attic windows to create a home theater environment.
PROTECTING YOUR PROJECT
Of course, there are plenty of reasons why you should become more familiar with motorized blinds. Chief among them is protection. Smart shades can do a lot to protect a property from damage. From blocking harmful UV rays to adding privacy, they're the perfect, hands-free solution to keeping everything -- and everyone -- safe.
As part of a smart home system, users don't have to press a button to lower their shades. Instead, timers, sensors, and programming help the system work on its own to block the sun and reduce temperature change.
By staying aware of these trends and other technology innovations, you can stand out from the crowd.
If you want to work with a technology partner you can trust, click here.
Stay Informed
When you subscribe to the blog, we will send you an e-mail when there are new updates on the site so you wouldn't miss them.