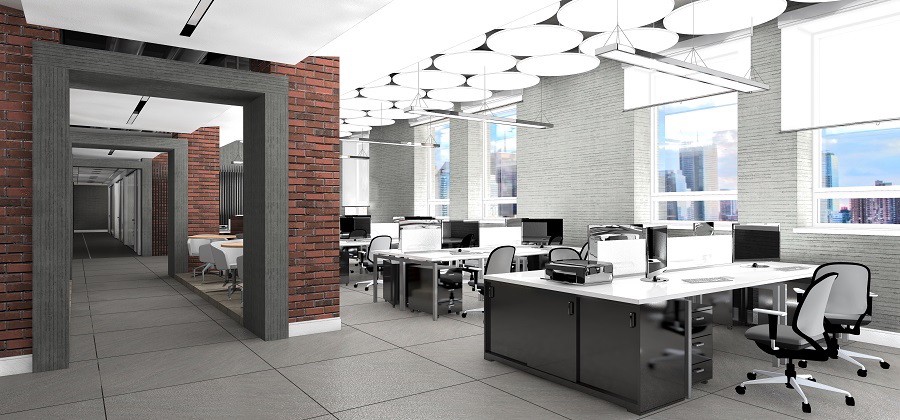 See Also: 3 WAYS TO INCORPORATE MOTORIZED BLINDS INTO YOUR NEXT PROJECT
INTERIOR DESIGN LEADS TO PRODUCTIVITY
The survey found that workers respond best to an office that's well designed. According to ADPro:
"Based on a broad sample of 2,500 professionals from New York, Chicago, Dallas, San Francisco, and Washington D.C., the survey results clearly show that cubicles and conference rooms just don't cut it anymore. Eighty-two percent of participants said that a workplace must exhibit innovative design in order to truly foster a culture of innovation where they can do their best thinking. The how of work also seems to be just as if not more important than the where: Nearly two-thirds of those surveyed said that the overall workplace environment is equal to or even more important than an office's physical location."
The article goes on to say that 62 percent of respondents said that natural light was a critical factor in a comfortable and productive working environment. And one-third of the candidates indicated that design for wellness and relaxation played a factor in their productivity.
HOW SMART TECHNOLOGY HELPS
When considering modern interior design, you need to go beyond fixtures and furniture. You need to think about how users will interact with the room and control the technology within. Here are a few essential systems for any commercial design: