Business Chic: Inspire Productivity with Automation and Interior Design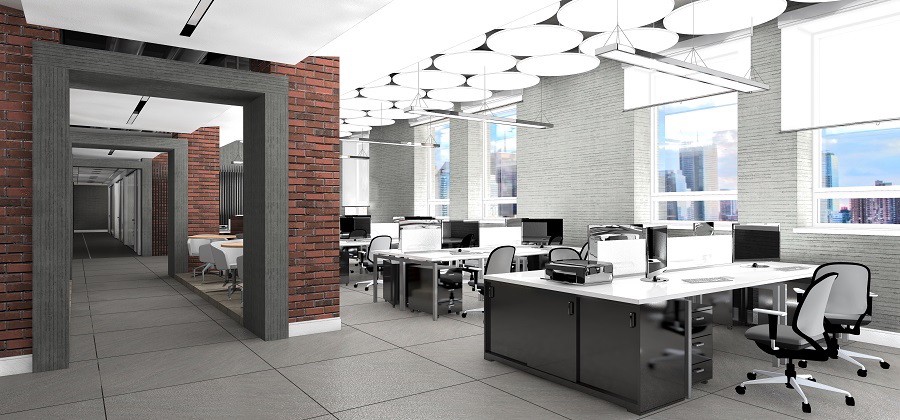 See Also: 3 WAYS TO INCORPORATE MOTORIZED BLINDS INTO YOUR NEXT PROJECT
INTERIOR DESIGN LEADS TO PRODUCTIVITY
The survey found that workers respond best to an office that's well designed. According to ADPro:
"Based on a broad sample of 2,500 professionals from New York, Chicago, Dallas, San Francisco, and Washington D.C., the survey results clearly show that cubicles and conference rooms just don't cut it anymore. Eighty-two percent of participants said that a workplace must exhibit innovative design in order to truly foster a culture of innovation where they can do their best thinking. The how of work also seems to be just as if not more important than the where: Nearly two-thirds of those surveyed said that the overall workplace environment is equal to or even more important than an office's physical location."
The article goes on to say that 62 percent of respondents said that natural light was a critical factor in a comfortable and productive working environment. And one-third of the candidates indicated that design for wellness and relaxation played a factor in their productivity.
HOW SMART TECHNOLOGY HELPS
When considering modern interior design, you need to go beyond fixtures and furniture. You need to think about how users will interact with the room and control the technology within. Here are a few essential systems for any commercial design:
Automatic shades: Motorized shades can help minimize the harshest UV rays, which can damage furniture and wear out staff. Whether your client wants to block the sunlight completely or simply lower its effects, shades are the perfect solution. An automated system will raise and lower depending on the amount of light in the room.
Smart Lighting: Lighting goes hand in hand with shades. Modern smart lighting typically relies on LED fixtures, which naturally produce bright, white light. Additionally, some smart control systems offer "tunable" white light, meaning the color temperature can adjust automatically throughout the day according to natural circadian rhythms.
Integrated Control: Technology is prevalent throughout businesses, so centralizing control is a great way to help simplify it. With an integrated automation system, your client can adjust your lighting, shades, and more with a single touch. Encourage clients to build a scalable system that can include HVAC, security, AV, and many of the other technologies you use throughout the day.
Are you an interior designer serving Houston, TX, and the surrounding areas? If so, we'd love to work with you.
As a local technology professional, we can help you get the most out of your design projects. Click here to work with us today!
Stay Informed
When you subscribe to the blog, we will send you an e-mail when there are new updates on the site so you wouldn't miss them.