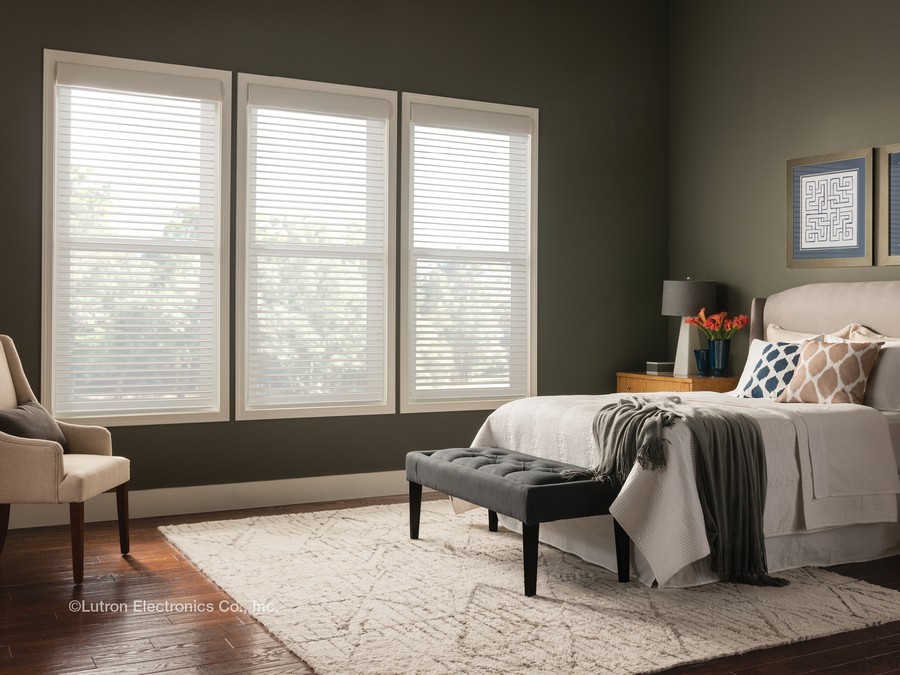 SEE ALSO: 3 WAYS TO INCORPORATE MOTORIZED BLINDS INTO YOUR NEXT PROJECT
HOW TO PICK THE BEST SHADES FOR CERTAIN ROOMS
Automated shades are not a one-size-fits-all solution. You must pick the best shades for specific rooms, considering both style and function. Some different styles and patterns provide the right solution for each room. Consider what each room needs; for example, home theaters and bedrooms might require minimalistic roller shades with sheer or blackout fabrics.
If you are looking for motorized shades that blend in seamlessly with your décor, Roman shades feature understated elegance and layered design. Choose colors and styles that integrate well with your client's home: Lutron even offers customized color options. No matter the aesthetic of your choice motorized blinds, it is vital that you don't sacrifice function for décor. Your customers will be equally impressed by the convenience of automated blinds as they are with their style.
TAKE IN THE VIEW WITH STYLE
While it is important to have window coverings, it is also vital that your client can enjoy the gorgeous view from windows on a daily basis. Sheer roller shades can maintain your client's privacy while also allowing them to enjoy your scenic views through the window.

Protect your precious artwork and furniture by blocking out harmful long-term exposure to UV rays. Use a smartphone or wall panel to control the shades with ease, and your clients can create automated schedules to fit their family's routine. They will also enhance the security of their homes. Program the shades to move up and down throughout the day while your clients are on vacation to simulate their being home.
Finally, your clients will love the energy-saving benefits that come with motorized shades. The heat that passes through windows can warm up a room and cause an air conditioner to work overtime. Install a sensor that signals the shades to close when the sun is at its brightest.