UPGRADE AND AUTOMATE YOUR OFFICE BUILDING WITH HELP FROM YOUR HOUSTON SAVANT DEALER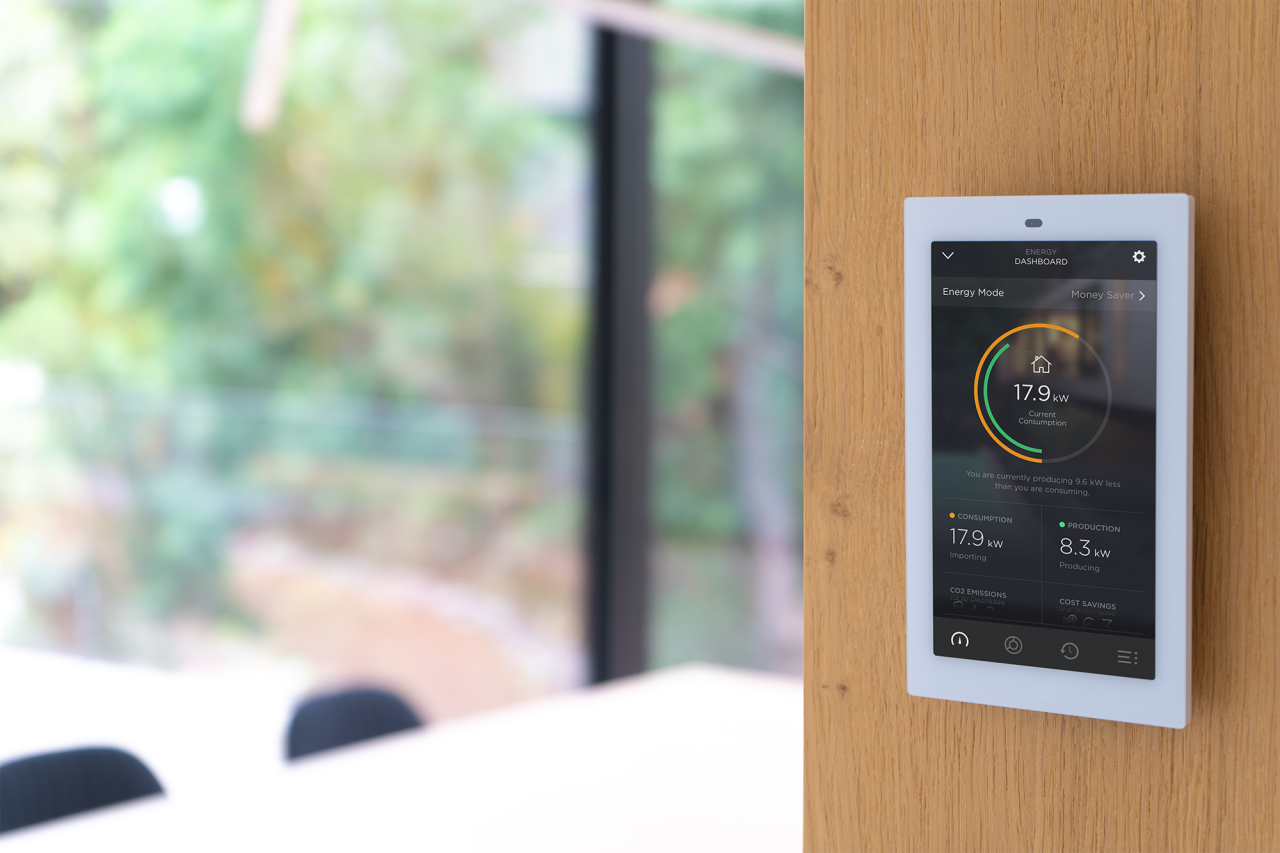 MORE COMFORTABLE OFFICE ENVIRONMENT
While your office is hard at work, Savant Multistat is working just as hard to make sure your space remains perfectly comfortable. Your office will become much more welcoming with Savant's climate control system. It monitors and corrects the temperature to accommodate for humidity, outdoor temperature changes, or even the changing seasons. No more uncomfortable sweating while wearing a suit or the annoying guesswork of trying to get the temperature just right.
Savant can also control the shades on the windows to eliminate unwanted glare or shadows during the workday. Your Savant system will also be more efficient and can save you money by turning off lights and other equipment when not in use. When your employees do not have to think about the temperature of the office, the sun getting in their eyes, or other annoying office inconveniences, they will be more productive, focused, and happy. A more comfortable office is a more productive office.
IMPROVED AUDIO AND VIDEO CAPABILITIES
Imagine it is time for an employee to give a big presentation. Instead of wasting time setting up the projector, telling someone to dim the lights, and fixing the sound equipment, what if your Savant system did all of that for you? No more inefficient presentations with outdated technology. With the Savant automated system, dim the lights from your chair by touching your phone screen. Connect to any device for professional sound quality that is easy to control. Get impressive sound and video for all presentations, conferences, and calls. Work quality and attitude will improve with the help of improved audio and video technology.
UPGRADED OFFICE SECURITY
Everyone feels more comfortable working in a secure office, and you will feel reassured knowing that security is now made easy with the Savant system. You can now easily monitor all entry points of the office building through the Savant Entry Service. You can "answer the door" through your phone first before letting an unexpected visitor come in. When it comes to office security, peace of mind goes a long way in the overall atmosphere of the office. This security system is easy to use for you, comforting for employees, and a strong line of defense against any potential threats.
IMPRESSIVE POSSIBILITIES
With the ability to control lighting, window shades, climate, audio, video, and security all through simple and elegant devices, the possibilities are really endless. Your employees will feel inspired by the options that an automated office provides. From upgraded video presentations with professional sound systems to impressive event hosting with easy-to-control lighting that sets the mood, the potential of an automation system this sophisticated is overwhelming. The Savant system is the perfect boost to morale and "welcome back" that every office worker needs right now.
Echo Workshop is your Houston Savant dealer who is here to help upgrade your office building. Please contact us to install the Savant systems integration in your office or commercial space. We will help you become the Savant of your office building.
Stay Informed
When you subscribe to the blog, we will send you an e-mail when there are new updates on the site so you wouldn't miss them.